Phoebe Aubury
What makes a great family Garden?
Updated: Jun 26, 2020
How to design a family garden and make the space work for everyone.
As we are parents of a young child ourselves, we see a lot of people around us have the same problem - how to design a garden for a family?
Well it's a balancing act!
All too often we see the garden opened right up into one big space, flattened and then some toys and goal posts chucked in the middle! The trouble is this does not work for everyone in the family, and it does not work for ANYONE in the long term. When the children have outgrown the goal posts and the garden becomes a toy graveyard it often becomes unloved and over grown.
The Balance
A family garden is for the children, yes, but if you forget mum and dad then it's not a family garden. Think about everybody's needs: Children, Mum, Dad and even grandparents and extended family, does mum need a reading spot, does dad need a relaxing area, do the family have gatherings, do the grandparents like to get involved or sit and watch? By digging a bit deeper into the needs of the whole family we can more carefully plan the space to suit everyone. This makes for a better experience and a more harmonious use of the garden space.
So, let's rethink those grass expanses of sun faded toys and look at how gardens could be more practical for everyone. Could the space be divided into areas? Relaxing zone, exploring zone, wild zone, adventure zone, entertaining zone - you get the idea, and doesn't it just sound more exciting than one big expanse of grass?
Following on from zones is - Supervised Separation - When the kids are tiny you need to be right there, but as they get older, they need some independence, and let's face it you will need some space too! Plan the garden to have some space for adults and children, gently at first, but increasingly as they get older. So, you can always see them, you are always right there if they need you, but you all have your own little patches!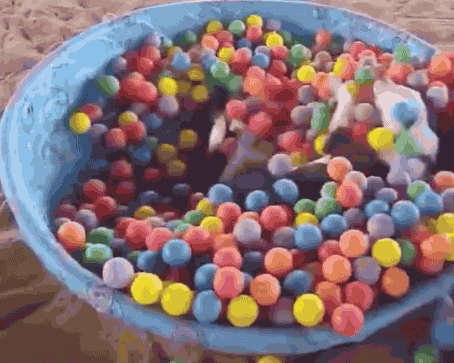 It's not just the kids who should be having fun!
It needs to be fun for the whole for the whole family - youngest to oldest generations! So think croquet, dens, boules, skittles, rope swings, paddling pools and hammocks. Child development can be supported through play whether this be structured play using specific equipment like climbing frames or whether unstructured play using natural features such as trees and ponds.
And importantly at the end of the day, when the children have gone to bed to the adults need a fire pit or a bar? How can they use the garden to have fun and unwind?
... Never overlook fun!
Planting
Arguably the most important element of any garden are the plants and flowers. In a family garden you are really looking for four things:
1. Robust and tough plants - can they handle the traffic, the footballs and even a dog? We reccomend plants like Plox, Sedum, Deschampsia, Euphorbia, Rudibeckia and Ferns which are practically indestructable.
2. Low maintenance - Less demanding plants means more time for play, so shrubs and herbaceous perennials are your best option. Perennials come back every year and could thrive with as little as one prune per year. Camelia, Iberis, Aubretia, Agastache, Coreopsis and Hostas all thrive with the minimum of tending!
3. Sensory plants - Sensory plants essentially stimulate the senses. Touch, Sight, Sound, Taste and Smell are all desirable features of a planting scheme in a family garden. Think bright colours, soft tactile plants, interesting textures, things that are curious enough to get the family interacting with nature. Plants we'd suggets for this are Astilbe, Ornamental Grasses, Stachys Byzantine, Lavender, Choisya, Gardenia and Lemon thyme or Lemon Balm.
4.Safe - Some plants have toxicity to humans and animals, for example Alliums and for that matter anything in the onion family are toxic to cats and Oliander is toxic to everyone, it can be especially dangerous if eaten. So do research and check the plants are family friendly. And avoid spiky and spiny plants, it will save on cuts, grazes and plasters!
(The plants will need to be suitable for the conditions in your garden, get in touch if you need site specific advice.)
Wildlife
We think that wildlife is important aspect in a family garden, encourage wildlife into the garden by making hedgehog highways, placing bird feeders and making a wild life pond or bucket. Children (and adults) benefit enormously from seeing and learning about bugs and wildlife. We won't go into too much detail here as we have a whole blog post about designing a garden for nature! So follow this link for an in depth guide.




Once the balance is achieved how do Garden Designers Create the Perfect Family Garden?
Every garden designer will have a slightly different approach, but at Natural Design Studio we believe that the wellbeing of the family can be enriched by the garden, a well designed garden should encourage everybody outdoors and improve their lifestyle. We believe that a garden is a place for the family to grow, thrive and build memories together. We think that the garden should evolve and change alongside the family so we plan aspects which 'futureproof' the garden, ensuring that it will meet the family's needs in the future as well as right now. The space needs to be able to transform, for example, If you put in a feature like a sand pit for the children, can it convert to be a flower bed as they children grow out of using it? Could a slide become a water feature? Can the BBQ area accommodate the extended family coming around for a big 50th Birthday? The space needs to be able to respond and adapt to the family, to grow alongside it. Think future!
Natural Design Studio would be happy to guide you through the process and design your family garden with you so if you require any help then please do get in touch via the contacts page.